So We Crashed the Gate Doing 98 and said Let Them Truckers Roll 10-4!
Today I'm talking about big, big powerful fast racing machines.

How can they help the environment I hear you ask. Read on chums and all will become clear.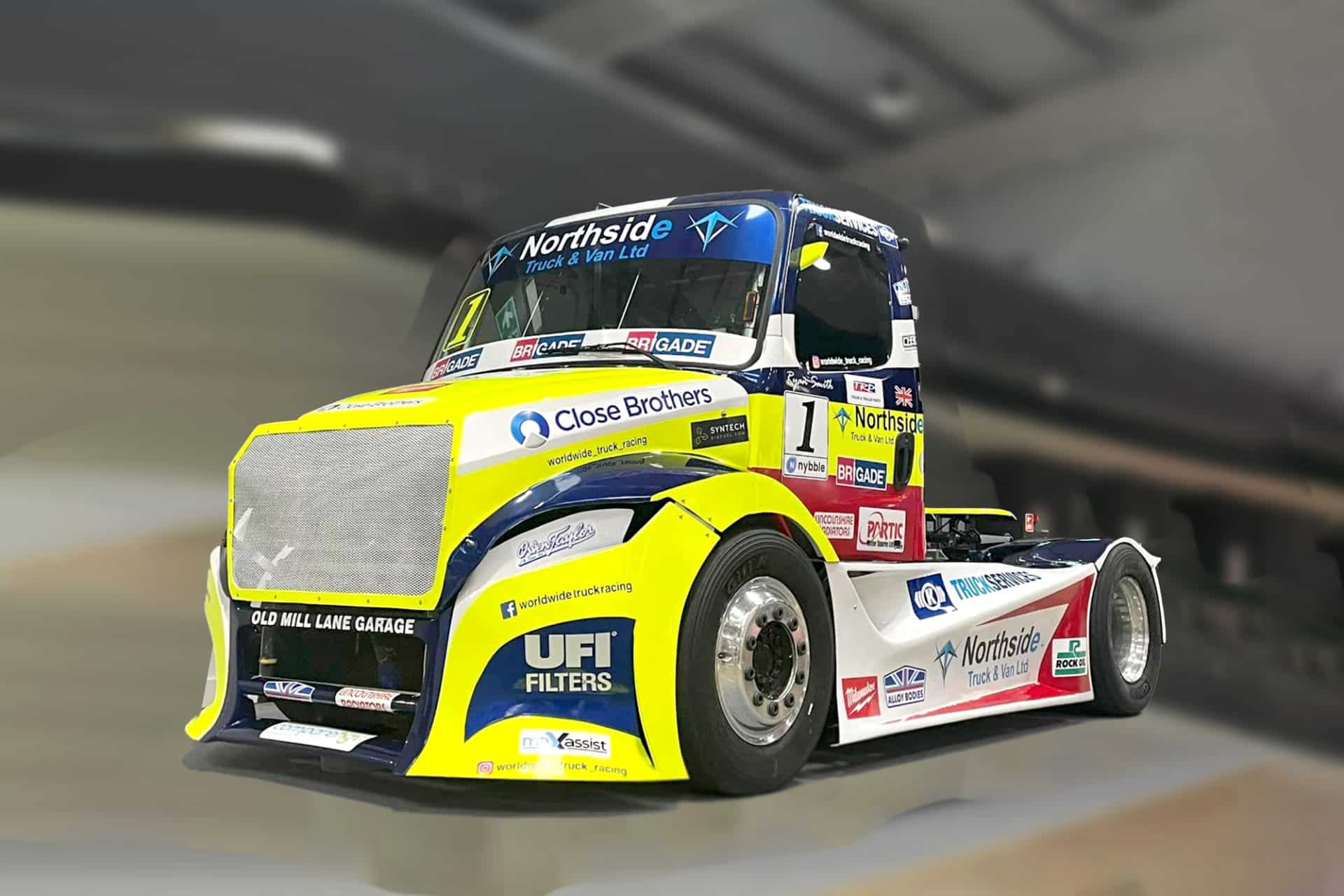 Happy Friday Friends.
If anyone watched the grid walk at last week's Grand Prix in Budapest you will have seen the fascination for powerful throbbing engines and racing machines. You will also have seen that people are fascinated by the people who race these machines.
None more so than myself. I actually cried when Murray Walker cried when Nigel Mansell and Damon Hill won their F1 world championships. (Google it kids)
When you ask most six year olds what they want to be, Racing Drivers, Astronauts and Fighter Pilots are often top of the list. Although times have changed you still won't hear many aspire to be street-food or crypto entrepreneurs.
So why the fascination?
Because they do things that other humans don't and can't.
Let me introduce you to Mr. Ryan Smith. Ryan is a champion British Truck Motor Racing Champion. He's won many championships down to his ballsy, elbows out style of driving, he is an out and out motor racing driver. He's also a really good bloke!
The British Truck Racing Championship is one of the biggest motor racing categories in the UK, with machines weighing in at more than five tonnes and producing in excess of 1000bhp – it is a championship like no other. It's completely thrilling to watch such big powerful machines racing hard.
This week's tenuous link to a tune by the way, just had to be Convoy by CW. Mc Call from the legendary 1978 road action movie Convoy.
The British Truck Racing Championship is growing year after year, with crowds of more than 60,000 turning up at race weekends. The sport is now starting to take over the British touring car championship in popularity and spectator numbers.
What's that got to do with the environment and sustainability Mike" I hear you ask for the 2nd time. Well I'll tell you!
It's because Ryan is now racing on our emissions reducing biofuel, that's why I'm so excited. We're fuelling a championship driver and team!
Syntech Biofuel are delighted to be fuel sponsors for champion driver Ryan Smith and the World Wide Truck Racing Team.
Ryan's championship winning performances fuelled by Syntech Advanced Smart Biofuel (Syntech ASB) are a glowing testament to the quality and performance of our fuel. Ryan and the team have reported an improvement of 3/10s per lap in comparison to when they fuelled with a leading conventional fuel.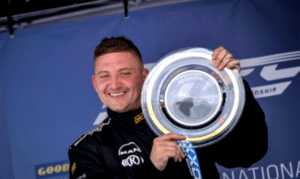 This means that he is not just really fast, but really sustainable, racing in a sport that is desperately trying to reduce its carbon footprint.
In 2030 there will be no more production of diesel or petrol engines but there will still be around 1 billion combustion engines left on the planet.
This exciting collaboration with Ryan and his super truck shows that Syntech ASB is pioneering the way for extending their useful lives fuelled responsibly with a truly sustainable option that keeps the planet happy as well as the driver. Ain't that a wonderful thing!
Here endeth this week's gospel according to Mike.
Thanks for reading, Have beautiful weekend.
Mike.
---
Sign up to the Syntech Biofuel newsletter
Stay informed about us, our biofuel and more, just subscribe
and we'll keep you posted.