It's looking Like a Beautiful Day!
Like all big weeks, the many weeks that come before are all sorts of everything.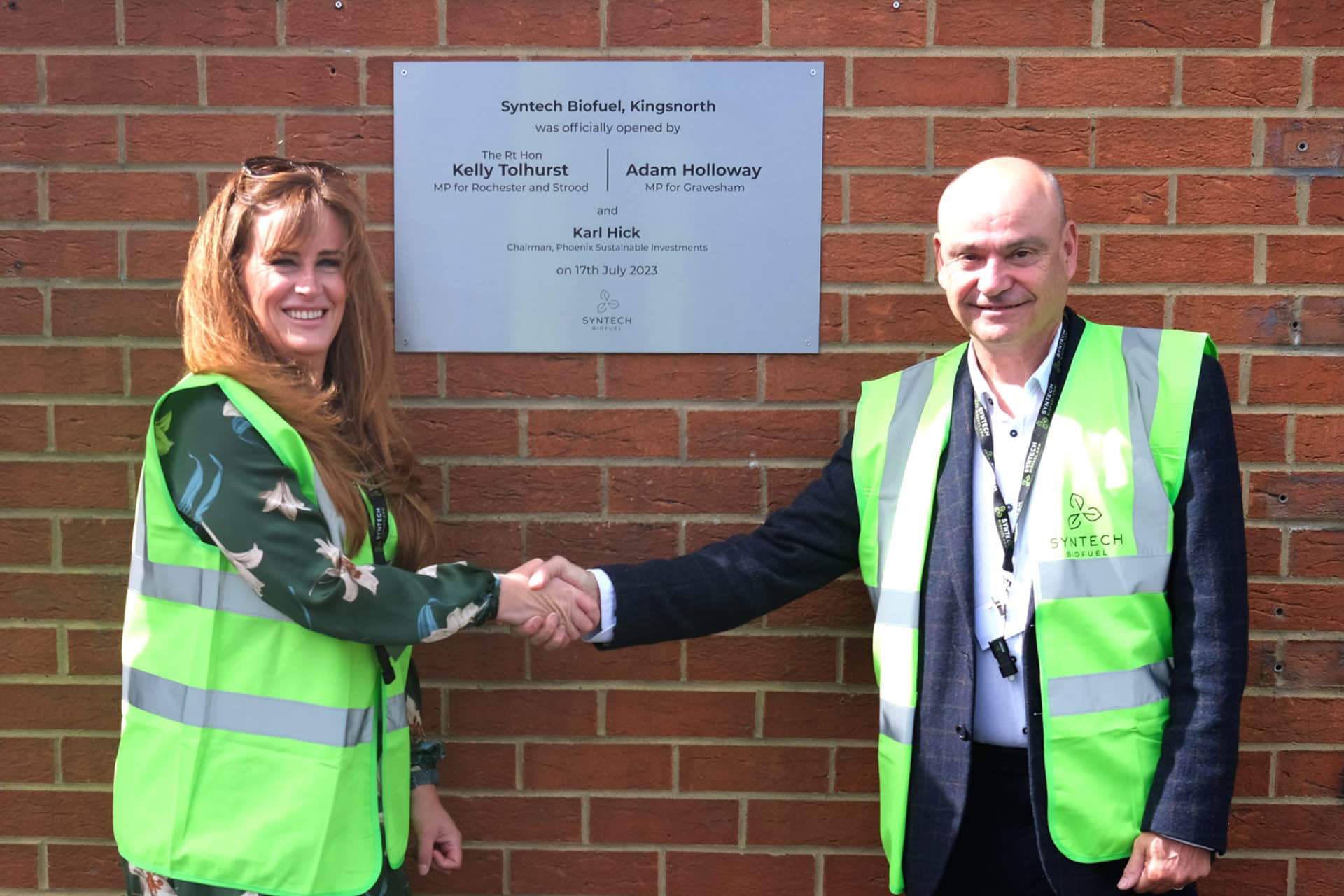 Happy Friday Friends.
What a week!
Like all big weeks, the many weeks that come before are all sorts of everything. Exciting, challenging, exhausting and sometimes downright brutal, but as in all things here at Syntech Biofuel, deeply rewarding.
The day finally came when we could officially declare our upgraded refinery open after an ambitious upgrade after months and months of design and engineering and build.
When I say we could officially declare it open I should say it was the Right Honourable Kelly Tolhurst, MP for Rochester and Strood who actually officially declared it open and what a splendid job she made of it.
I'd met her before when she previously visited and said she would be happy to support us as renewable energy pioneers in her constituency. So we were all jolly grateful that she accepted our invite to cut the ribbon say a few words. Her visit immortalised now on the commemorative plaque we got her and the Chairman to unveil.
We were also delighted to welcome representatives from some big hitters in the construction and infrastructure sectors like Mace and Clancy alongside some of our key partners and suppliers.
The sun shone, the flags fluttered in the tail end of the weekend just gone by's winds. There were speeches. I made mine and opened with a stone bonking certified banker of a funny that has never failed me once, "it's a bit on the windy side today, the farmer up the road told me one of his chickens laid the same egg 7 times this morning"
However in my nervous excitement I opened with "Thanks for braving the winds to join us today, the farmer up the road told me his chicken laid an egg 7 times this morning and it was the same one!"  The inevitable uneasy tumbleweed moment followed but I cracked on. Thankfully the speech ended better than it began I thought.
The rest of the day went swimmingly, we were completely delighted, take a look at the Syntech Facebook, twitter and Instagram pages for all the pictures. It was a beautiful day and this week's song tenuous song link is It's Looking Like a Beautiful Day by Elbow by the way.
What this new processing unit signifies however is much more important, it is the culmination of nearly 7 years hard work to change the story.
World weather events such as the extreme temperatures in Europe (it was 48 degrees in Sardinia last week) show that Climate Crisis is very real and the world needs sustainable renewable energy instead of pollutant finite fossil fuels to stop the temperatures rising even more.
Our new Bio-refinery and the ones we bring online next will provide clean alternative fuels that reduce dependence on fossil fuels and provide the sticking plaster the planet desperately needs while other technologies develop.
Next week I will start to explain how we are making an immediate difference, starting with the World Wide Truck Driving Champion Ryan Smith, who we are proud to sponsor with our biofuel, Syntech ASB.
We're changing the story!
Thanks for reading. Have beautiful weekend.
Mike.
---
Sign up to the Syntech Biofuel newsletter
Stay informed about us, our biofuel and more, just subscribe
and we'll keep you posted.